IN THE FIGHT AGAINST CANCER EARLY DETECTION AND MONITORING ARE CRUCIAL IN THE TREATMENT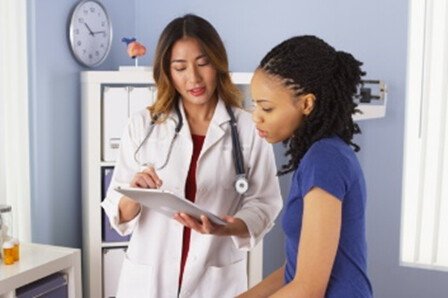 Being diagnosed with cancer is as devastating for the patient as it is for the loved ones and for society. Cancer is a final stage of a process characterized by accumulation of epigenetic and genetic alterations. Treatment still proves to be complex when the disease is diagnosed at an advanced stage.
Early detection and monitoring will significantly contribute to an effective treatment and prevent a severe course of the disease, improving the life of patients and reducing societal impact.
Together with partners Surfix Diagnostics develops a diagnostic test for early detection and monitoring of cancer by non-invasive testing, using urine as a liquid biopsy and detecting free hypermethylated DNA.
This work is supported by the project "SensorChip", in which new photonic biosensors are developed for accurate detection of biomarkers. This work is also supported by the project "Ontwikkeling universele modules microfluïdische productielijn" in which universal modules are being developed for the production of microfluidic cartridges.
SURFIX DIAGNOSTICS' JOURNEY SO FAR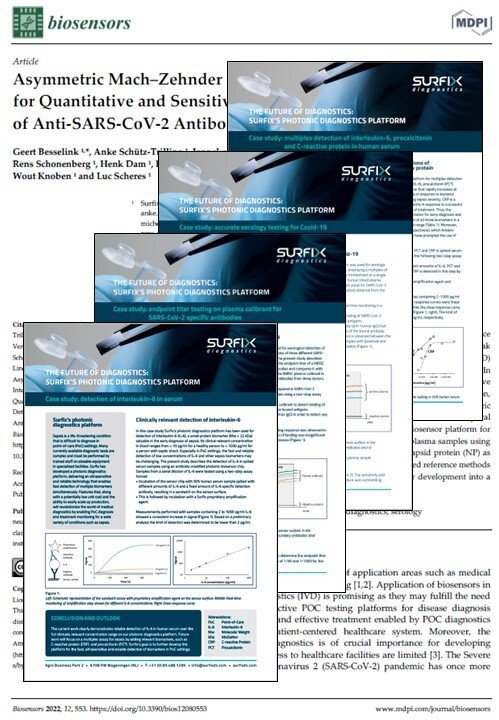 Surfix Diagnostics started in 2011 as Surfix and has been successful as a provider of R&D services in the field of nanocoatings for biosensors and microfluidic devices in multiple applications. When Covid-19 broke out in 2020 and thanks to the knowledge gained earlier, the company made a U-turn and focused on the detection of SARS-CoV-2, utilizing its photonic diagnostics platform. In a different project the platform was utilized for the (multiplex) detection of biomarkers that play a role in sepsis (which  is a life threatening infectious disease causing many deaths globally every year).
Based on its technology, Surfix Diagnostics now focuses on the development of customized platforms for partners in the diagnostics market, dedicated to early cancer detection and monitoring by using liquid biopsies.

The followed methods and results of earlier, exciting work on Covid-19 and sepsis biomarkers can be read in our white papers:

https://www.surfixdx.com/whitepaper
Furthermore staff members of Surfix Diagnostics with various external partners wrote an article on our Covid-19 work. This open access article can be downloaded from the MDPI Biosensors website: https://www.mdpi.com/2079-6374/12/8/553/htm